ALTA ACCOMPANIED BY THE CEREMONY OF RECEIVING
THE STATUE OF EMPEROR TRAN NHAN TONG BUDDHA

ALTA is pleased to accompany the Vietnam Advertising Association in the program of the procession of Buddha statue procession of Tran Nhan Tong Buddha which took place from December 7th 2020, departing from Thai To Tran Thua Temple (Nam Dinh province) to Zen Truc Lam Chanh Giac Institute (Tien Giang province).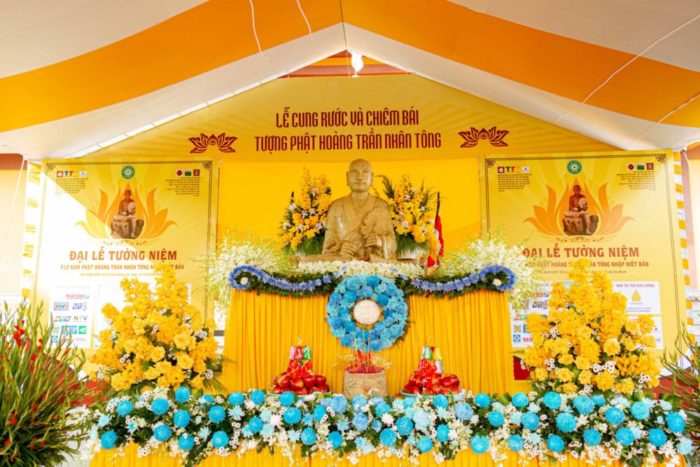 On the occasion of the 712th anniversary of the day when Emperor Tran Nhan Tong entered Nirvana, the 2.2 meters high by Luy Lau red ceramic statue of Emperor Tran Nhan Tong was carried from Nam Dinh province to Truc Lam Chanh Giac Monastery (Tien Giang province). This is an event organized by the Board of Directors of the Buddhist Sangha Nam Dinh province in association with the Buddhist Youth Union of Ho Chi Minh City, Tien Giang province, the Vietnam Advertising Association, and some organizations.
Along with production and business activities to boost the country's economy, ALTA also focuses on activities to contribute to the community. The honor to accompany the Vietnam Advertising Association in the procession and security of Buddha Emperor Tran Nhan Tong statue in red ceramic Luy Lau is one of the great activities of the company.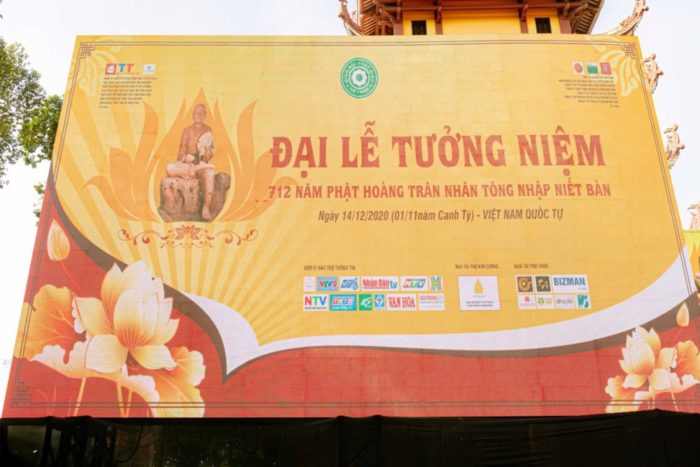 According to the organizers, the Buddha Emperor statue made of red ceramic Luy Lau in the largest sitting position ever (Height 2.2 meters), shows the image of King Tran Nhan Tong removing his royal family by the stream of Buddha artist Nguyen Dang Vong created artifacts.
The journey to process and secure the Emperor Buddha statue stretches for nearly 2,000 kilometers, from Nam Dinh province to Tien Giang province with many festivities and festivals held from December 7 to 20. On December 14, the statue of Buddha Tran Nhan Tong was honored by the Organizing Committee in Vietnam Quoc Tu for Buddhists to attend the great memorial service. On the morning of December 20, the Emperor Buddha's statue was seated by the Organizing Committee at Truc Lam Chanh Giac Monastery (Tien Giang province). ALTA has the honor to promote this significant event on the LED screen system at two locations above.
ALTA hopes that this work will help spread and promote the spirit of entering the "religion associated with life" of the Buddha, to together build a prosperous homeland. Hopefully, in the coming time, the Company will have many opportunities to accompany and contribute to other meaningful community events./.