ALTA GROUP PARTICIPATES IN "THE 2ND HI-TECH PARK JOB FAIR IN 2020"
Continuing the chain of activities to seek quality human resources, Alta Group participated in "The 2nd Hi-Tech Park Job Fair in 2020".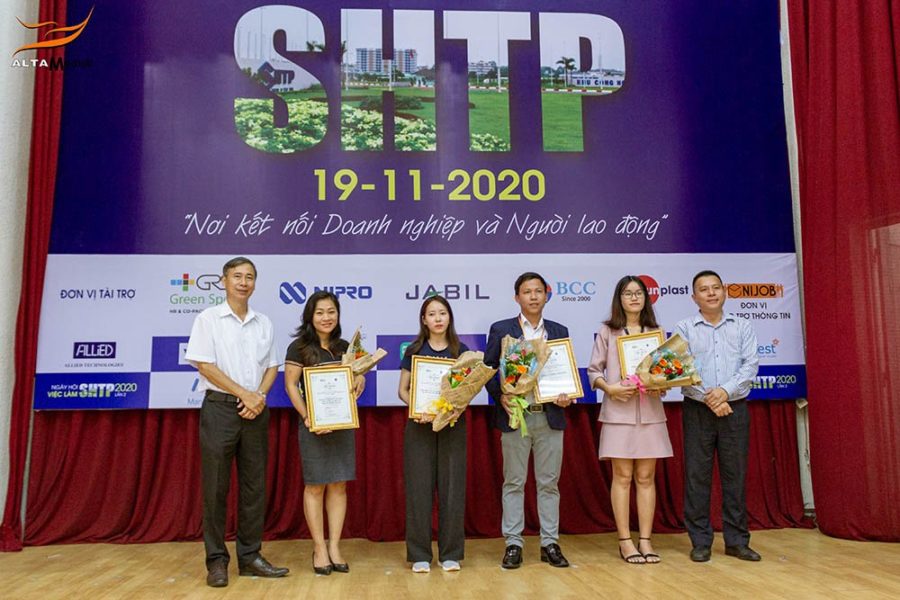 The representative of Alta Group received flowers from Hi-Tech Park Training Center (second from left)
On the last November 19, the Training Center of the Hi-Tech Park City. Ho Chi Minh City organized "2nd Job Fair 2020". The program attracts the participation of many businesses and workers in the city. Job Fair is a place that connects employers and candidates very effectively and solves the problem of labor supply and demand. For Alta Group this is an opportunity to find and bring in the best candidates, suitable for the positions that the company needs.
At the event, Alta Group participated in recruiting human resources in the mechanics, automation, electronics, digital telecommunications, and information technology industries. Candidates are introduced to the company and the vacancies with attractive income and benefits. Besides, the company also introduces technologies it is developing and this attracts the attention of many potential candidates.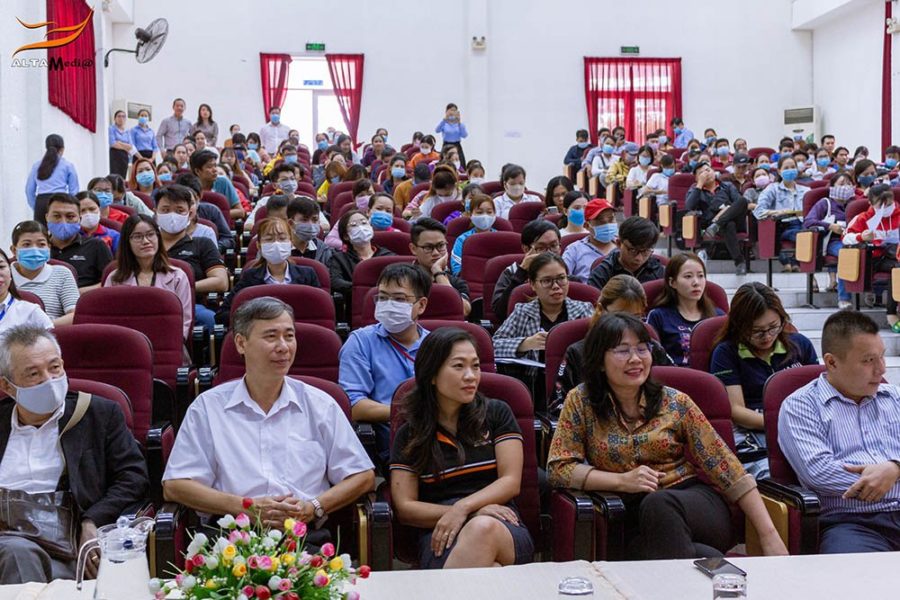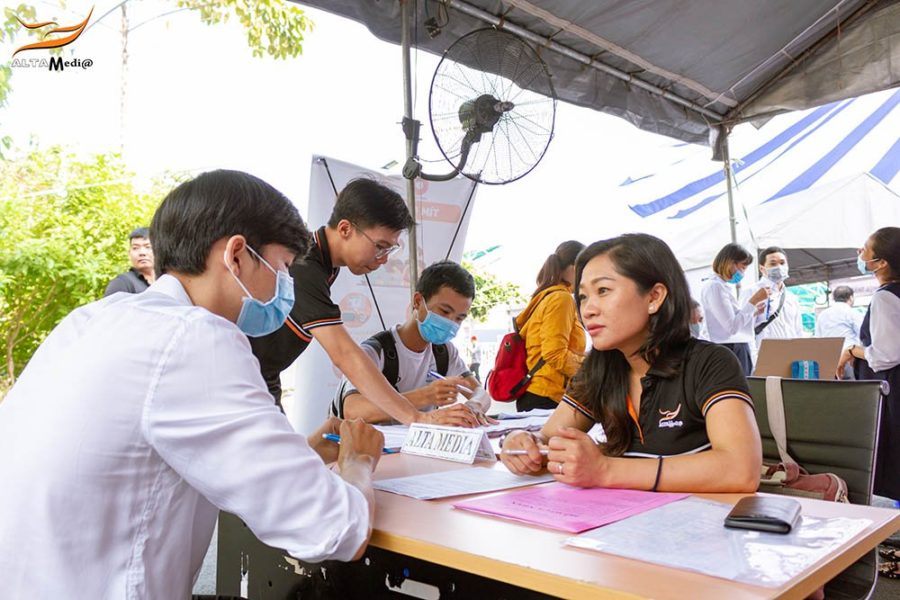 The role of Human resources is important in the success or failure of the business. Therefore, the company always aims to build the similarity between the employee's direction and the goals of the business. Job satisfaction, individual attention to the quality of life will be the most effective means of stabilizing human resources, thereby bringing benefits to both the company and employees.
The company not only wants to recruit the best individuals but also wants to keep them. At Alta Group, employees can see the company as their home and colleagues are relatives./.